The Mile High City is an excellent place to have a weekend adventure. As a local resident of nearly 12 years, I've put together the perfect Denver itinerary for those who love to be outside. With over 300 days of sunshine a year, you can enjoy the best of outdoor Denver year-round. Spend the perfect 3 days in Denver by hitting up the best scenic spots along with excellent places to eat and see.
About this 3 Day Denver Itinerary
Spend the perfect 3 days in Denver with this amazing, locally curated itinerary geared towards those who love to be outside. Denver is an amazing small city, filled with plenty of things to do and places to see.
It's nearly impossible to stuff all the best things to do in Denver in a weekend itinerary, so I've gone ahead and pulled out some of the highlights. In this outdoor-focused Denver itinerary you'll find:
An awesome lineup of things to do in Denver with an outdoor focus
A look at where to eat and where to stay in Denver
Things to do near Denver with amazing views
Alternatives for visiting Denver for the weekend in winter
Suggested alternatives for visiting Denver without a car
Quick tips for visiting Denver
Day 1: Arrival in Denver and Delicious Eats
Welcome to the Mile High City! The first thing you'll notice is that you're really far away from the city. The Denver International Airport is located roughly an hour from the city itself. The easiest way to get to downtown is to either rent a car for the weekend or taking the train to Union Station (direct on the A-line, one hour).
Once you've arrived in downtown Denver and made your way to your accommodation, you'll want to take a moment to get oriented. First, keep in mind you're 5,280 feet above sea level! The altitude easily bothers most people, so it's important to get properly acclimatized.
Today you should take it easy, drink plenty of water, and avoid caffeine, alcohol and marijuana products. If you've got some time to kill with your 3 days in Denver, then head to the Denver Botanical Gardens and check out beautiful sculptures and pristine gardens.
Local Tip: Spending the weekend in Denver during the winter? Check out the Botanical Garden's Blossoms of Light show.
Other things to do: Visit the Denver Art Museum, catch a sunset at Washington Park, check out historic Union Station, wander the streets of the RiNo district in search of street art, enjoy the rooftop scene at Linger in the Highlands (small bites inspired by street food around the world).
Where to Stay in Denver
No Denver itinerary is complete without a few recommendations on where to stay. The best neighborhoods to stay in Denver are:
The Highlands/LoHi: trendy, boutique restaurants and shops. Great city views.
Congress and Cheeseman Park: More of a local vibe with more budget-friendly accommodations. Great access to downtown.
The RiNo: Hipster and arty neighborhood just north of downtown/LoDo with tons of street art. Great food and bar scene. Plenty of co-working coffee shops.
Cherry Creek: Upscale accommodation with excellent dining and high-end shopping.
LoDo: Home to a bustling nightlife scene. More upscale and expensive. Great freeway access to get out of the city.
Where to Eat in Denver
Denver is home to some fantastic spots to eat. A lot of the best restaurants are scattered throughout the city. You should certainly spend at least one night eating out during your 3 days in Denver. Here's a look at a few awesome restaurants in Denver's best neighborhoods:
The Highlands/LoHi: My Brother's Bar (cheap burgers, good beer and one of Denver's oldest restaurants), Old Major (pricey with a delicious meat selection), Avanti (a collective eatery with a variety of food, excellent outdoor dining, mid-range)
Congress and Cheeseman Park/Capitol Hill: Bang Up the Elephant (mid-range, Caribbean inspired food), Yaha's Middle Eastern (cheap and delicious), Fruition Restaurant (classic new-American farm-to-table. Pricey).
The RiNo: Zeppelin Station (international street food stalls from around the world. Cheap), Hop Alley (modern Chinese, mid-range), Dio Mio (homemade noddles and casual Italian eatery. mid-range).
Cherry Creek: True Food (delicious, healthy fare inspired by seasonal ingredients. Mid-range), Fortune Wok to Table (hand-made dumplings and noodles. Cheap eats), The Cherry Cricket (a time-honored bar food establishment. Cheap eats).
LoDo: ChoLon Bistro (mouth-watering French-Asian fusion. High-end), Honor Society Handcrafted Eatery (sustainable, clean eating with seasonal menu items. Mid-range), Rhein Haus Denver (German-inspired food with bocce ball. Mid-range).
Get Your Free Denver, Colorado Packing List!
Day 2 of the Outdoor Denver Itinerary: Mountain Sunrises, Breweries, and Nightlife
Now that you've adjusted to the altitude, it's time to rise and shine on day 2 of 3 days in Denver. Get up before the sun and head out on one of Denver's most scenic drives to watch the sunrise on top of a 14,000-foot peak. The Mount Evans Scenic Byway, located 45 minutes outside of downtown Denver is a breath-taking drive that winds it's way up to the top of Mount Evans.
Local Tip: Visiting in Winter? The Mt Evans Scenic Byway is only open from the Friday of Memorial Day Weekend until the first weekend in October. Check out the views atop Loveland Pass instead.
Pack some pastries (hit up Devil's Food, Voodoo Donuts, or Habit Donut Dispensary) the night before and fill up a mug of coffee as you marvel at the sunrise from the top of the Rockies.
Local Tip: Don't have a car? Take the bus out of Denver to Chautauqua Park in Boulder. There's plenty of hiking opportunities in Boulder, including hiking to the top of the First Flatiron.
Those who are up for an early morning hike should check out Mount Sniktau for sunrise at nearby Loveland Pass. Or spend the day in Rocky Mountain National Park.
After your beautiful morning stop by the Frothy Cup in Idaho Springs for a warm cup of coffee.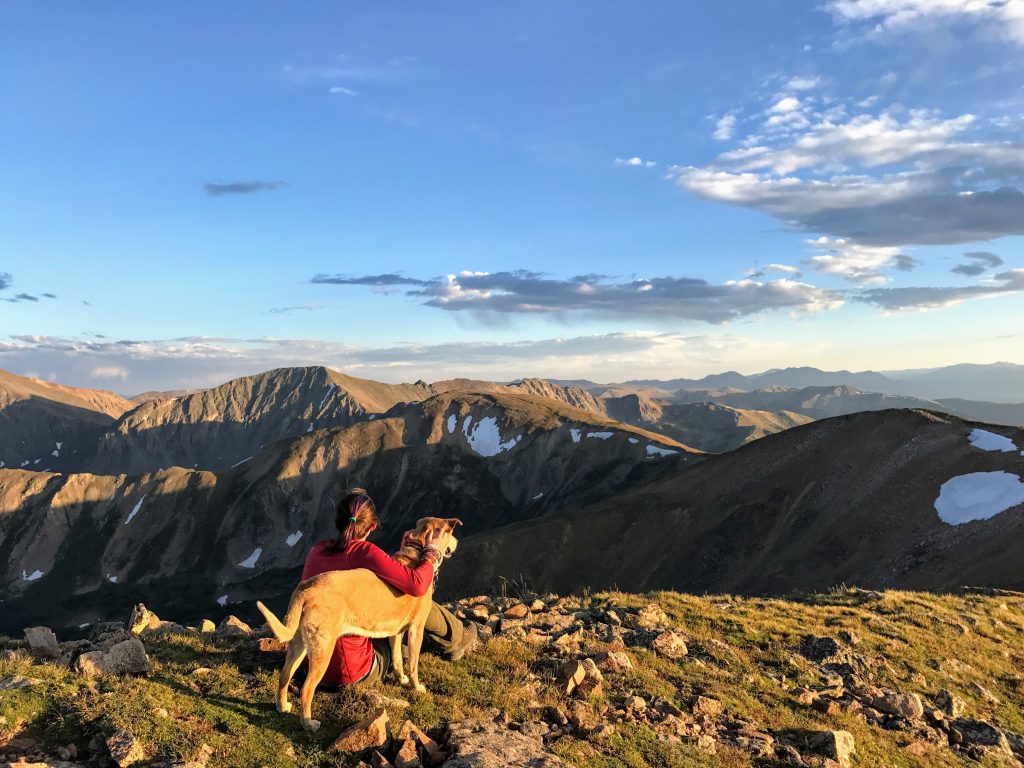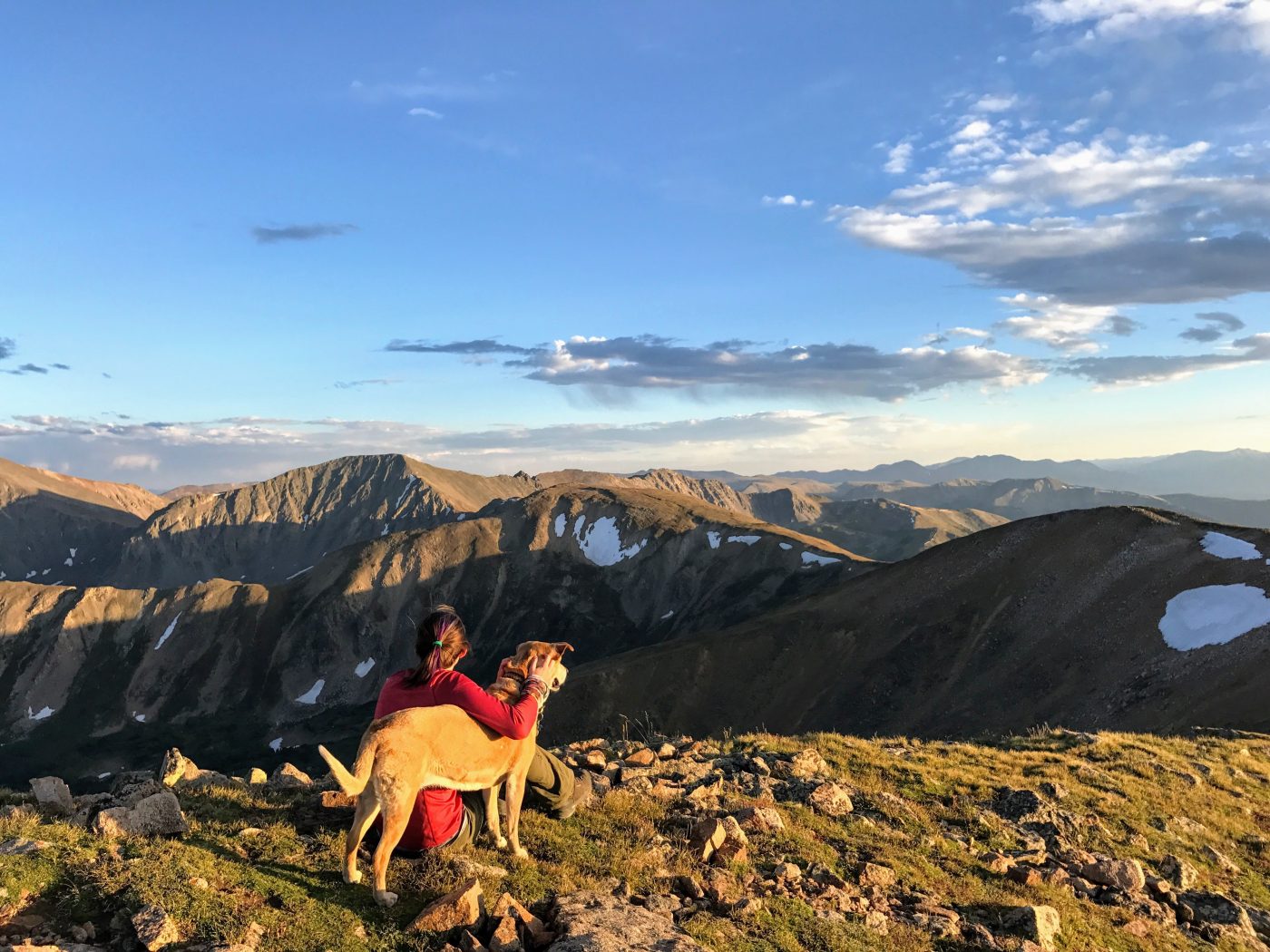 Afternoon and Evening Activities for Day 2 in Denver
Head back to Denver for a quick nap and then hit up an outdoor brewery such as Denver Beer Co, Black Shirt Brewing Company, or Infinite Monkey Therum (wine bar).
At night, catch a show at the famous Red Rocks Amphitheater, one of the world's only naturally occurring amphitheaters. If nothing grabs your attention you can bar hop in LoDo or the RiNo for amazing outdoor eating and drinking establishments.
Other things to do: Visit Red Rocks Amphitheater (accessible during the day for free), check out some of Denver's best breweries.
Denver Itinerary Day 3: Brunch and Outdoor Shopping
Sleep in after a night on the town. Once you've gotten out of bed, head out to one of Denver's top brunch spots. A few local favorites include:
Devil's Food Kitchen
Snooze Eatery
Sassafrass Eatery
Steuben's
After you've eaten a delicious breakfast, head out to one of Denver's best boutique shopping areas. Every Denver itinerary should include a chance to head outside and wander around some of Denver's best shopping districts. Colorado is a pro-small business, which means there are plenty of amazing artisanal shopping opportunities. Here are a few shopping districts to check out.
Tennyson Street in the Highlands. Check out the Feral Mountain Company Gear Shop
The Big Wonderful. A traveling urban market with happenings throughout the year.
Platte Street in the Confluence is home to a few spectacular local shops, including the Wilderness Exchange.
17th Avenue in the Uptown neighborhood. is home to a variety of small shops.
South Broadway. Home to amazing shopping opportunities, many of which support local causes.
Don't forget to leave yourself plenty of time to get to the airport. It takes around an hour to get to the airport from downtown.
Other things to do: Go for a walk in one of Denver's best parks, catch a mid-day Rockies game, go for a Segway tour of the city.
Quick Tips for Visiting Denver
There's no better way to travel than with a little local insight. Here are a few quick things to know before you go to Denver:
Marijuana is legal, but smoking it in public is not. Don't try to take marijuana out of the state (dogs patrol the airport), and follow any rules about weed where you are staying.
Drinking at altitude is different than sea level. Every one drink you consume in the Mile High City is equivalent to three drinks at sea level. Take it slow.
Denver has a fair amount of traffic thanks to an inefficient public transportation system. If you plan on leaving the city during your stay, consider renting a car or utilizing a service like Car2Go.
Denver is a walkable, outdoor city so certainly plan on spending time outside. If the weather is bad, there's still plenty to do indoors too.
Visiting Denver in Winter
Since Denver often has mild weather, you may get lucky and still be able to enjoy a lot of the outdoor things to do in Denver throughout the year. This Denver itinerary is designed to be flexible and suitable for any time of year. Just be sure to check the weather and don't travel into the mountains without following chain laws. Ask your car rental company for up-to-date information regarding road conditions.
Planning a trip to Denver? Here's a lineup of locally-curated resources just for you.
Best Places to Stay in Denver (coming soon)