Colorado is one of the most beautiful and diverse states in the USA. Visiting Colorado means indulging in variety. From the sandstone monoliths to the rustic mountains and open plains, Colorado offers up a diversity of landscapes, experiences, and more. Know before you go with this complete guide to visiting Colorado.
I've called this great state home for nearly 12 years. Colorado has changed a great deal in the past decade and it's now a hot spot for outdoor enthusiasts and those who are seeking a little adventure.
In this travel guide to Colorado, you'll get the complete inside scoop on how to travel like a local, not a tourist.
About This Local Guide to Visiting Colorado
Packed full of Colorado travel tips, this guide to visiting the Centennial State has everything you need to know to plan your trip to Colorado.
We'll cover everything from what to expect when you first show up to off-the-beaten-path destinations. Here's what to expect from the only local guide to visiting Colorado you'll ever need:
Arriving in Colorado
Frequently asked questions about visiting Colorado including weather, car rental, and trip duration.
What to pack
Colorado travel tips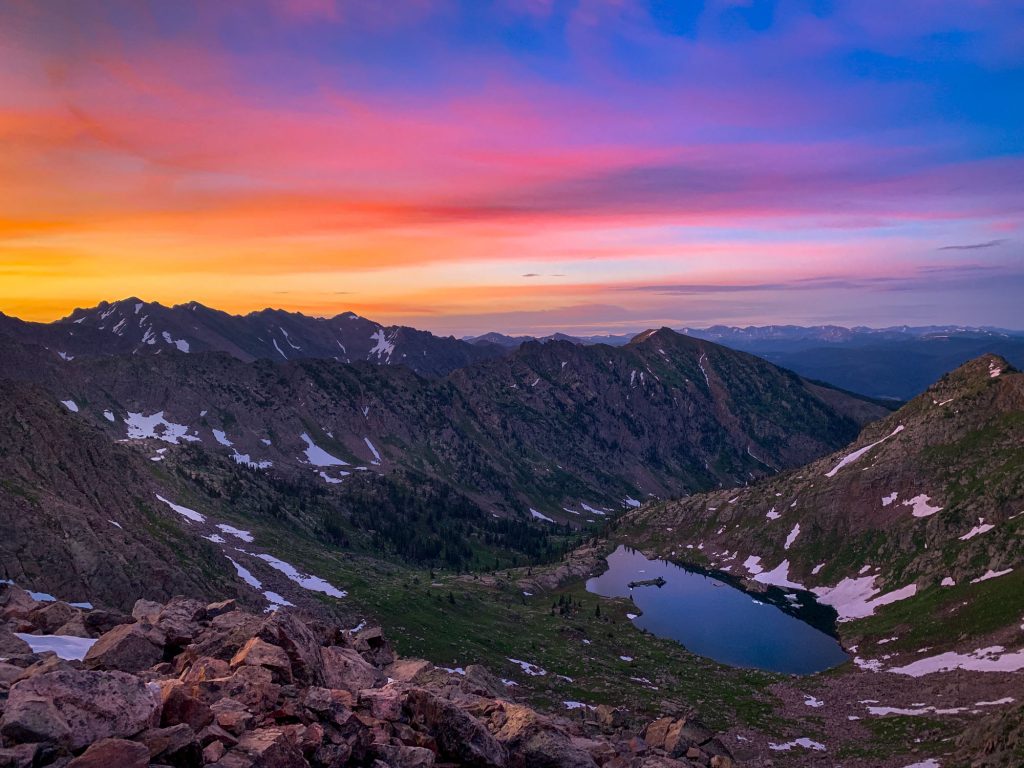 Arrival in Colorado
Most people will arrive via the Denver International Airport (DIA). Once you touch the ground, you'll feel more like you're in Kansas than Colorado, that's because the airport is located about an hour from downtown Denver.
There are thousands of flights arriving into DIA each day. In fact, Denver is surprisingly one of the busiest airports in the world. You can either rent a car (recommended for longer stays in the state) or hop the train to downtown (leaves every 15 minutes and costs $15 dollars).
For those arriving internationally from Colorado, DIA has a mellow customs line compared to other major US cities. Just be sure to have all of your visa information in check before you arrive.
When is the Best Time to Visit Colorado?
Thanks to the generally sunny weather, anytime is a suitable time to visit Colorado. However, the best time to visit Colorado is from June through September. The weather is typically warmer and the snow has melted off of the roads, making the mountainous terrain the most accessible.
If you love snow sports, winter is another excellent time to visit Colorado. However, keep in mind that many of the best attractions can be a bit more difficult to access, if at all.
What is the Weather Like in Colorado?
If there's one thing to know about visiting Colorado, it's that the weather tends to be unpredictable. It isn't uncommon to be in shorts and a tank top one day, then have a snowstorm the next, especially during fall and spring. Overall the weather tends to be dry with plenty of sunshine.
Summers are typically very warm with temperatures in the 70s to 90s depending on where you're at. However, during the month of July Colorado is in monsoon season.
Violent afternoon thunderstorms in the mountains are quite common. Every year people die from being caught above treeline while hiking in a thunderstorm, so take care.
Local Tip: Check the weather of your specific location using weather.gov when traveling in the mountains. As a rule of thumb for hiking, be below treeline (meaning back at an elevation where forests grow) before noon. Yes, this means many early starts.
Winters are cold but still sunny. In Denver, it isn't uncommon to have a snowstorm followed by a warm, mild day.
Transportation in Colorado
Unfortunately, public transportation isn't Colorado's strong suit. There are a few options to get into the mountains from DIA such as the Colorado Mountain Express (private van transport to the mountains) and most of the larger mountain towns have public transportation.
But overall, if you plan on going from place to place in Colorado, you'll need a set of wheels. There are regional airports scattered throughout the state, but they aren't cost-effective and many of them will re-route you through DIA anyway, not saving you any time.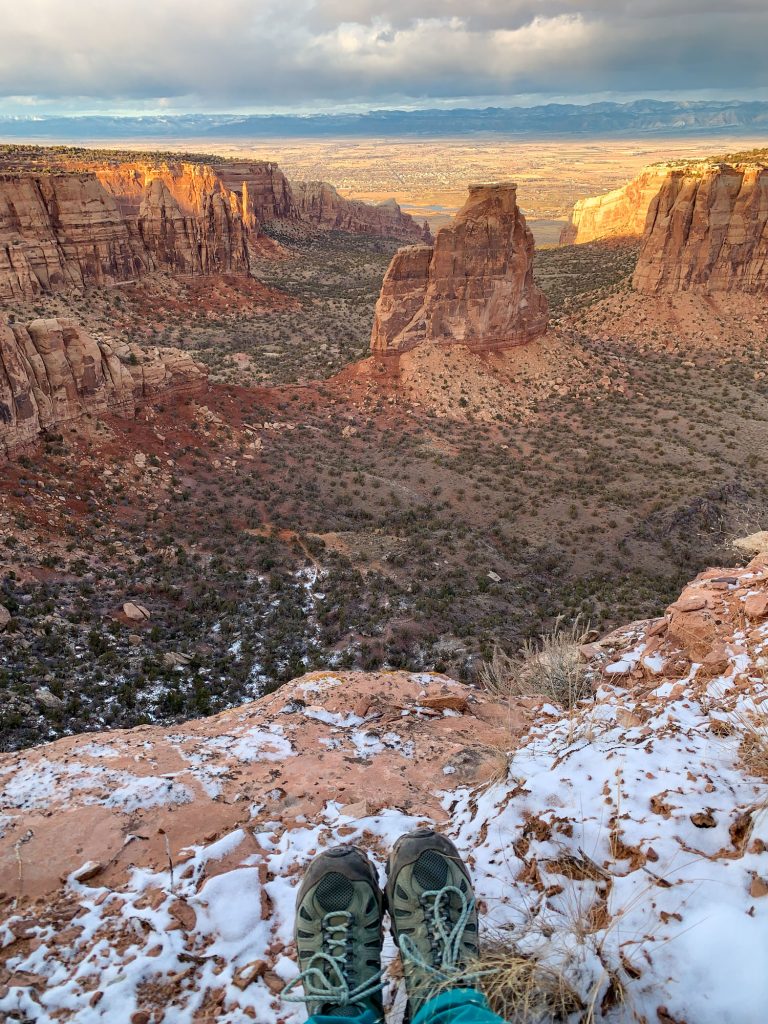 Do I Need to Rent a 4WD Car in Colorado?
If you plan on venturing outside of the Denver (which you should) while visiting Colorado, then you'll want to rent a car. I get asked a lot if you need a 4WD vehicle in Colorado. The answer is it depends.
If you plan on traveling to certain trailheads or camping areas, you'll need a 4WD vehicle to get there. However, there is plenty to see with a 2WD vehicle including all the famous Colorado mountain towns and national parks.
Local Tip: Most of Colorado's best hikes can be accessed with a regular passenger vehicle, but be aware that some are only accessed by high clearance trailheads.
Before you rent a car, check the places you'd like to go to. If there's a must-see spot that requires 4WD take note.
In the winter you'll need to carry chains if you don't have a 4WD vehicle. However, almost all of the 4WD roads close in the winter, so you really don't need a 4WD vehicle to get around, especially if you're only visiting Colorado to ski.
How Many Days Should I Spend in Colorado?
I'll be honest with you, you could spend a lifetime exploring Colorado and still only scratch the surface. I've been here for 12 years and there's plenty left to see and do – and I am out and about every week.
With that being said, you'll be able to hit the most scenic spots in Colorado with a week to 10 days in Colorado. Two weeks would allow you to dive a little deeper or take your time exploring.
If you only have 4 days in Colorado you can do a quick whirlwind trip, or hone in on one particular area such as one of these amazing Colorado road trip stops.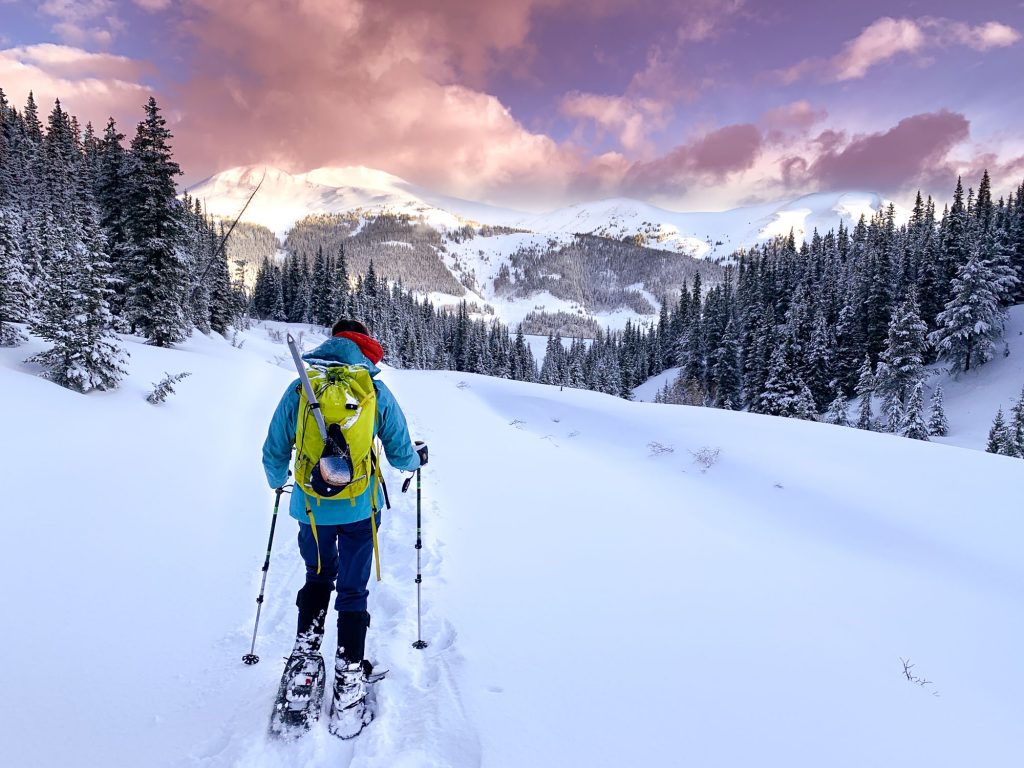 What to Pack for Visiting Colorado
A complete Colorado packing list depends heavily on what you plan on doing. However, there are a few essentials you'll want to have with you regardless of your Colorado itinerary.
A reusable water bottle to stay hydrated with the dry air.
Reusable shopping bag for any shopping
Your camera to snap all of the most photogenic places in Colorado
A small backpack for carrying your essentials while hiking or walking.
Sunscreen, sunglasses, and a hat. The sun is brutal here throughout the year.
Rain jacket
A puffy jacket or insulated jacket
Comfortable walking shoes or hiking boots. Colorado is meant to be seen on foot.
Driver's license. Government ID is required for visiting recreational marijuana shops
A National Park's Pass if you spend on planning more than 4 days in Colorado's National Parks
Colorado Travel Tips for First-Timers
As a local, I'd love to welcome you to the Rocky Mountain State. I know that there's nothing more rewarding than traveling like a local and these Colorado travel tips are designed to keep you in the know. Here's a look at a few handing things to know before visiting Colorado.
Adjust to the Altitude
That thin mountain air takes some getting used to. Even Denver is known for being the Mile High City. The air is thin throughout the state, so be sure to properly adjust to the altitude before hitting it too hard. Here are a few quick tips for acclimatizing properly:
Avoid alcohol, caffeine, and marijuana products for your first 24 hours.
Drink plenty of water. Start with two liters a day.
Choose foods with garlic, the herb helps with the effects of altitude.
Marijuana in Colorado
Colorado was the first state to legalize recreational marijuana. Although it brings in a boatload of money and it's pretty darn rad that you can smoke without worry, there are still plenty of laws regarding marijuana.
Smoking in public, including national parks, hiking trails, etc is illegal. Respect marijuana laws.
Driving while high is illegal.
Not all hotels and accommodation are weed-friendly. Check first.
You'll need a valid, government-issued ID to enter stores.
Do not take marijuana out of the state. It's illegal. Drug dogs frequently patrol the airport.
You can purchase up to an ounce. Keep in mind that's a LOT of weed. Weed in Colorado is very potent so talk to your budtender (like a bartender but for weed) about safe usage when buying weed.
Keep it Casual
I can't remember the last time I wore a business suit. In fact, Colorado is an uber-casual state. You'll find more people in plaid than wearing neckties. Don't be afraid to wear jeans wherever you'd like or throw on your favorite chunky sweater. Colorado is a cozy place, so relax and enjoy the casual atmosphere.
Green Chili is Life
If you order green chili, don't expect a piping hot bowl of soup. This is actually a spicy condiment that has somewhat of a cult following here in Colorado. Do yourself a favor and order a breakfast burrito smothered in the stuff for a true Colorado experience.
We Drive Fast and Pass on the Left
A lot of people are surprised when they come to Colorado and see 75 mph speed limits. Coloradans love to haul ass on the roads. We also love to complain during the high season for tourism when people drive at glacial speeds. Don't be that driver. Pullover if traffic is backed up behind you. Remember: the left lane is for passing only.
Mountain Traffic is Real
With the increase in popularity comes an increase in traffic. Expect to encounter mountain traffic virtually year-round. The only times of year you might not see weekend traffic in the mountains are the months of October, November, and May.
I-70 experiences particularly brutal traffic especially during ski season, summer season, and for the fall colors. Take note and plan for plenty of extra time (at least 30 minutes and up to an hour and a half).
We Live Outdoors
So it's no secret that Colorado is home to many of the world's best extreme athletes, but even those who aren't thrill-seekers in Colorado still crave the outdoors. From an endless selection of outdoor eating and drinking establishments to the sheer granite cliffs of Colorado's toughest mountain climbs, there's room for everyone to get outside.
There are plenty of amazing Colorado summer activities as well as wintery things to do besides ski in Colorado.
Rocky Mountain Oysters Aren't Seafood
Don't let the name fool you. Rocky Mountain oysters are actually fried bull testicles. I'm not the biggest fan of meat, but they aren't too bad (what fried food doesn't taste good?). Head to the Buckhorn Exchange in Denver to try this Colorado delicacy.
Craft Beer or No Beer
Oregon and Colorado frequently duke it out to be the beer capital of America. Even though I don't drink anymore, back when I used to indulge, I was always checking out the newest Colorado brewery. Even the smallest of mountain towns will have a local watering hole serving up a pint of perfectly crafted brews.
Have Proper Skiing Etiquette
Don't be that d-bag on the chairlift. We have a name for those who don't know the proper etiquette, we call them gapers.
There's nothing more obnoxious than someone who tokes up on the chairlift (not allowed and they can take that expensive ski pass from you), runs down little kids, doesn't look before the turn, or stops in the middle of the ski run. Brush up on proper ski etiquette before you hit the slopes.
Hike, Camp and Get Outside Responsibly
Colorado, in general, is a friendly place, but there is a HUGE community of people who are not happy about the way Mother Nature is being treated in our own backyard.
If you want to enjoy the outdoors, please be sure to understand and practice Leave No Trace before you venture out. Here are a few quick tips to get started:
Pack out ALL of your trash. This includes apple cores, banana peels, toilet paper, and dog poop. If you can't pack out your toilet paper, stay home until you're comfortable.
Pick up trash from others. Always strive to leave it better than you found it.
Don't leave a campfire unattended. Every year people start forest fires this way.
Don't harass wildlife. People end up in the hospital every year for venturing too close to wildlife, especially elk, moose, and deer. Give animals the space they need and enjoy from a distance.
Always follow any signage for closed access, trail restoration, or no swimming. The alpine is a delicate place and closures are there for a reason.
Beware of Fire Bans
Forest fires present a real threat to the livelihood of both nature and people in Colorado. It isn't uncommon to have open fire bans, meaning you cannot have a campfire due to dry conditions. This, unfortunately, can cause a damper on camping in Colorado, but it's the law. Check with local ranger districts or firehouses for the latest updates on fire bans.
Related: Everything You Need to Know to Go Camping in Colorado
It's a Dog's Life
In general, Colorado is a super dog-friendly state. In all honesty, our dogs are practically people. You'll see doggies on the patio at breweries, camping, or even hiking a Colorado 14er. My dog Nina is a long-time Colorado adventure pup and LOVES to get outside. Be sure to respect leash laws and clean up after your pet, even in the wilderness.
Visiting Colorado with your dog is an awesome idea, as there's plenty of dog-friendly places to go. However, keep in mind most national parks don't really allow dogs on trails, so plan accordingly.
The Best Places to Visit in Colorado in Summer
If you're looking for amazing places to visit in Colorado the options can be overwhelming. One thing is for certain – you certainly need to check out at least one Colorado mountain town.
There's so much to choose from that you'll be finding yourself booking a trip back to Colorado every year. Here are a few highlights.
Fort Collins
Colorado Springs
Vail, Colorado and Surrounding Areas
Aspen, Colorado
Great Sand Dunes National Park
The San Juan Mountains
Visiting Colorado in Winter
Even though Colorado is home to some world-class ski resorts, there's more to visiting Colorado in winter than just skiing. Plan a fun-filled weekend in Denver, go for a winter hike at one of Colorado's best trails, hit up a hot spring, or check out a snowmobiling tour. There's a ton to see and do in Colorado away from the slopes.
Amazing Things to Do in Colorado
There's never a lack of things to do in Colorado. You don't need to be a hardcore adventurer or outdoor pro to enjoy Colorado. These activities are suitable for every ability level.
Take a brew tour of Fort Collins
Go for a hike
Make a splash white water rafting
Plan a camping trip
Try rock climbing
Go for a dip in a Colorado hot springs
Enjoy world-class skiing
Additional Local Resources for Planning a Trip to Colorado
If you're looking to get outside in Colorado, then I've got you covered.