Most people think of Vail as an epic winter ski town. However, there are countless things to do in Vail in the summer. A charming, European-inspired main village brings you the best in mountain luxury while the rugged Eagles Nest Wilderness delivers high-intensity mountain adventures suitable for even the burliest of dirtbags.
Summers in this magical Colorado mountain town are what dreams are made of. Once you exit the freeway, you'll be transported to a picture-perfect mountain village with all of the stunning mountain scenery you've been waiting for.
With so many Vail summer activities, you could come back to one of the best weekend getaways in Colorado countless times and still have more to explore.
As a Colorado local, Vail adventures are a common occurrence on my schedule. Between you and me, my favorite mountain range in the US is here. So if you're looking for the best way to experience Vail, Colorado like a local, not a tourist, you've come to the right place.
About This Guide to Best Things to Do in Vail in Summer
Let's dive into what to do in Vail and how to experience the magic of the mountains like a seasoned pro. Inside this guide to things to do in Vail we'll cover:
When to visit Vail in the summer
Things to do in Vail this summer that you can't miss
Quick tips for visiting Vail, Colorado
Additional planning resources
When to Visit Vail?
Although you can (and should) visit Vail year-round, summers in Vail are something special. Here's what you need to know for a summery escape.
First, the snow hangs on at higher elevations here. Typically, the nearby Gore Range will have snowy trails at higher elevations until after the 4th of July. If you're backpacking or going on extreme hikes, keep this in mind. Bring waterproof footwear and traction for the trails.
Wildflowers bloom in and around Vail every summer from mid-July through mid-August. A meadow full of blossoms is an exceptional site, so be sure to check out the Botanical Gardens and higher elevation hikes during this time.
The traffic on I-70, especially coming to and from Denver is a real headache. Think 30 minutes to 1.5 hours of additional traffic kind of headache.
Vail is about 2 hours from Denver without traffic. If you want to beat the mind-numbing slowdowns, you'll want to arrive in vail no later than 8 am when driving from Denver.
On Sundays, traffic starts to build at the Eisenhower Tunnel (near Dillion) at around 11 am and doesn't let up until around 5 on a normal day.
Go Beyond Vail's Exclusive, Corporate Facade and Get Off the Beaten Path with this Stunning Vail Itinerary!
Go beyond Vail's posh exterior and discover one of the most incredible mountain ranges in the entire state with this epic Vail itinerary! If you're up for a challenge, Vail is overflowing with rugged, remote alpine peaks that are perfect for avid hikers who aren't afraid of some serious elevation gain.
The 15 Best Things to Do in Vail in Summer
You could spend the whole summer there and still never run out of things to do in Vail, CO. As one of the most accessible mountain towns in Colorado, there's plenty to see and do in Vail. Here are some of the very best Vail summer activities:
1. Hit the Trails for a Hike
The trails in Vail are honestly some of the best hikes in Colorado! For a quick jaunt to acclimate to the altitude, make the Fireweed Loop from the top of the gondola. Or check out Shrine Ridge, a moderate 4-mile hike with simply stunning views of the surrounding mountains from the summit.
For a bigger challenge, do the Willow Lakes hike. This strenuous 12-mile takes you through the Eagles Nest Wilderness to these breathtaking alpine likes. In summer, the colorful blooms at the base of the lake make this one of the best wildflower hikes in Colorado.
Duration: Varies
Cost: Free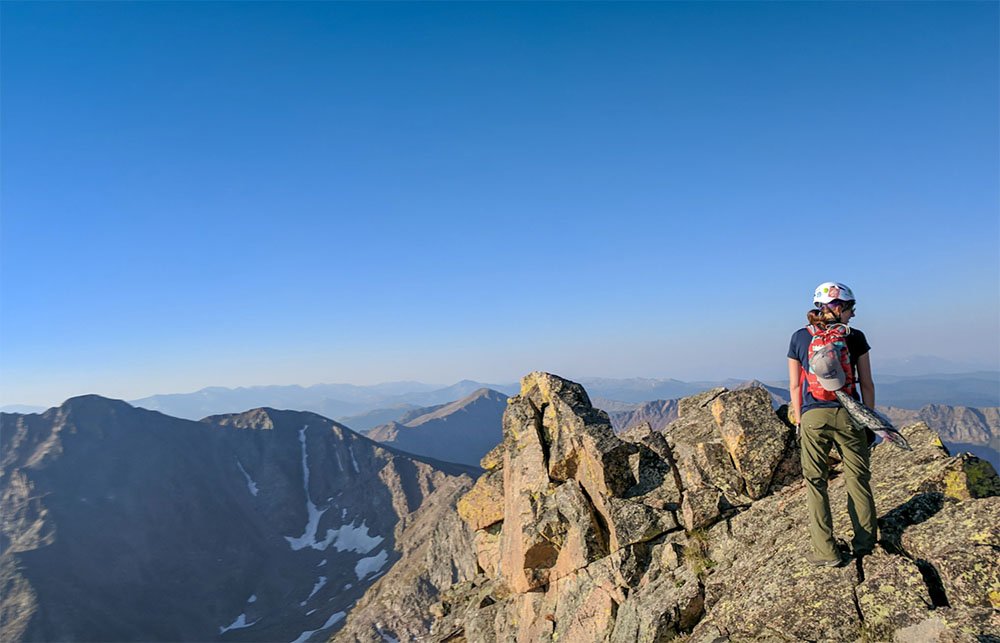 2. Backpack into the Wilderness
When it comes to things to do in Vail in summer, backpacking is at the absolute top of my list. Take one of the best backpacking trips in Colorado by heading to Gore Lake. I adore the wilderness of the Gore Range, which is much more secluded than most of the Colorado outdoors.
The Gore Lake hike starts out slowly but builds up in steepness and views until you arrive at the beautiful alpine bowl that makes this one of the best lake hikes in Colorado. There are plenty of backcountry spots to camp near the lake and enjoy the incredible scenery for a day or two before heading back out of the wilderness.
Duration: 1-2 days
Cost: Free
3. Mountain Bike Down the Slopes
In the summer, Vail mountain transforms from snowy ski runs to steep mountain biking trails. You can take your bike up one of the gondolas then race down the miles of trails, with options for brand new to bikers to those who want to shred.
Beyond the mountain, there are lots of other trails in the area to get your mountain biking fix, including a segment of the Colorado Trail.
Duration: Half day to full day
Cost: $50 for the gondola bike haul
4. Choose Your Own Adventure on a River
Whether you're looking for a lazy river float or some whitewater adrenaline, you can find your perfect river adventure in Vail. Take a tube down the Colorado River and enjoy a mellow few hours on the water, or get your heart racing on a raft ride down the Eagle River.
Duration: Half day
Cost: $71 for tubing/$110 for rafting
5. Soar into the Sky on a Gondola Ride
Even though you won't find any snow to ski in the summer, the gondolas at Vail Mountain are still running throughout the season. You can take the Eagle Bahn Gondola or Gondola One up to the top of the mountain to enjoy the beautiful views. Plus, the gondolas give you a way to bring your bike up to access a ton of great trails without a steep slog.
Duration: 1 hour
Cost: Varies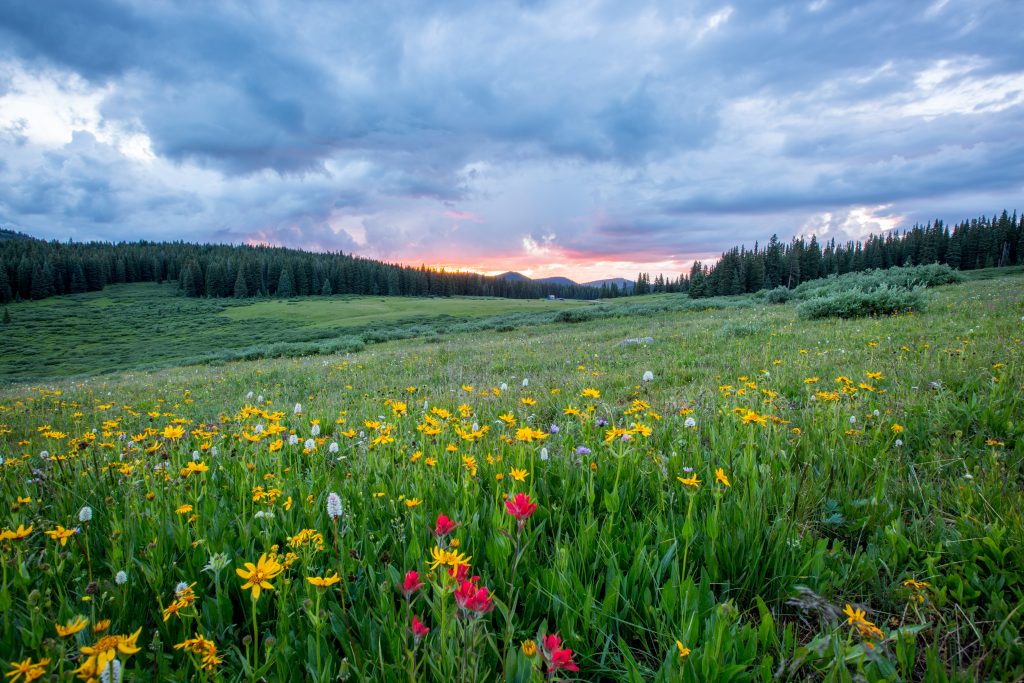 6. Relax in the Hot Springs
After you've embarked on a fun-filled day in the mountains, why not indulge in one of the most relaxing things to do in Vail in summer, soak in some springs! About an hour west of Vail, you can escape to a couple of the wonderful mineral hot springs in Colorado and melt your cares away. Visit Glenwood Hot Springs or Iron Mountain Hot Springs to relax for a few hours in the warm, mineral rich waters.
Duration: 2-3 hours
Cost: $22-30 per person
7. Indulge in a Fancy Meal
While you can certainly enjoy lots of the things Vail has to offer without breaking the bank, there's no doubt that this is a fancy resort town. So if you want to indulge in an extravagant meal, you'll find plenty of options that are worth treating yourself.
Sweet Basil is a swanky hot spot serving modern American cuisine and wonderful cocktails. If you can get a table, go with the Colorado lamb or the trout. And if you can't get a reservation, try downstairs at Mountain Standard for more rustic tavern fare.
Wyld, at the Ritz Carlton in Beaver Creek, and La Tour, a french bistro in Vail, are also excellent options for an indulgent dinner. The Slope Room at Gravity Haus features a contemporary take on local meat and produce in a sleek yet decidedly western space.
Duration: 1-2 hours
Cost: Varies
8. Lunch with a Llama
If you're looking for a unique lunch companion (who will carry all the food), take a llama to lunch with Paragon Guides! Seriously, these gentle and fluffy creatures will join you on a hike and bring the snacks – and who doesn't appreciate a friend who does that? You can even have wine and cheese if you and llama are feeling fancy! If you want to spend more time with the adorable llamas, you can even book a multi-day trek to a backcountry hut.
Duration: 4 hours to multiple days
Cost: $550 and up
9. Hit the Links at High Elevation
Vail has several golf courses where you can enjoy the scenic alpine views while playing 18 holes. Vail Golf Club features the Gore Range as a backdrop for your shots, and Red Sky Ranch has two courses set amid a stunning landscape. Be aware that at the altitude up here, your ball will actually travel faster and farther in the thin air!
Duration: Half day
Cost: Varies
Local Tip: Morning tee times can fill up fast on the weekends, so reserve your spot at least 3 weeks in advance.
10. Have an Epic Mountainside Adventure
Take the gondola to the top of Vail Mountain, and the whole family can play at Epic Discovery Center. Fly through the air on a zipline, ride down the tubing hill, or scream on the mountain coaster. Check out the climbing wall and high ropes course, too!
Duration: Half day to full day
Cost: $89 per person ($49 for limited activities for smaller children)
11. Bike from Breck to Vail
For an interesting way to explore the roads of Summit County – and maybe beat the dreaded I-70 traffic – you can bike all the way from Breckenridge to Vail. Vail Pass is the only mountain pass in Colorado that has a bike path to navigate the entire way. This is a fun and pretty ride for road bikers, with some steepness up near the top of the pass. But then you can coast down to Vail and enjoy the town.
Plus, you can spend some time exploring all the fun things to do in Breckenridge as well.
Duration: 2-4 hours (depending on where you start and if you do one-way or round trip)
Cost: Free
12. Visit the Vail Farmers Market and Art Show
For 16 weekends in the summer, starting in late June, the Vail Farmers Market and Art Show brings over 140 vendors and artists to Meadow Drive to sell their wares. Spend a morning strolling among the many tents and sample snacks from gelato to jerky, then check out the wares created by local artisans. You can even grab some cheese, bread, and wine and create your own picnic to take on one of the many Vail hikes!
Duration: 1-2 hours
Cost: Free
13. Explore Flora & Fauna at the Nature Center
The Vail Nature Center offers an amazing array of activities on several acres in the center of Vail along Gore Creek. You can hike along the trails, take guided nature walks, visit beaver ponds, go birding, and more. There is also a Nature Discovery Center located in a yurt at the top of the Eagle Bahn Gondola, which features exhibits on local wildlife.
Duration: 2 hours to half day
Cost: Free
14. Bask in the Botanic Gardens
The Betty Ford Alpine Gardens is a beautiful showcase of alpine flowers and other plants, and it is actually the highest botanical garden in the country, sitting at the base of Vail mountain at 8,250 feet. Spend some time strolling through the gardens and admire the alpine wildflowers, gorgeous greenery, rock gardens, and waterfalls.
Duration: 1-3 hours
Cost: $5 suggested donation
15. Escape to Piney River Ranch
This 40-acre ranch located at the base of the Gore Range is a fun place to visit for a day or stay for a few in a cabin or a glamping tent. While you're there, you can canoe or paddleboard on Piney Lake, go fishing, or horseback ride through the meadows. From the ranch, you can also hike Upper Piney River Falls to Kneeknocker Pass, for one of the best fall hikes in Colorado.
Duration: Half day to multiple days
Cost: Varies
Quick Tips for Visiting Vail
When it comes to enjoying things to do in Vail in the summer, be in the know with these local travel tips.
Leave No Trace. Vail has gorgeous hikes, but the trash, dog poop, and general mis-behavoir often found on them really detract from the experience. Don't stomp through fields of wildflowers – stick to the trails instead. Always pack out your dog poop (carry it with you), snack wrappers, masks, fruit peels, and toilet paper. Leave it better than you found it and carry a small baggie for trash with you while you roam.
Parking at trailheads can be difficult. Many of the best hikes in Vail are found off of tiny parking lots with enforced no parking restrictions nearby. Plan to be at the trailhead by 7 am if you want a place to park.
Watch the weather. Monsoon season refers to the dangerous and violent thunderstorms that roll into the mountains unannounced virtually every afternoon between July and mid-August. Bring rain gear and use weather.gov to check the weather for your exact location before heading out.
Make reservations early. Vail is a super popular spot for large families to take a vacay. For lodging, dining, and any guided activities, be sure to reserve your spot well in advance, especially on weekends.
Use the shuttle. Since Vail, Colorado is nestled in a narrow alpine valley and split by the I-70 interstate, finding parking can be a bit of a headache. Use the free public parking garages and shuttle service to wheel your way through the village. Go on foot to avoid dealing with the endless sea of no parking signs.
Additional Planning Resources
Ready to experience the best of Colorado like a local and not a tourist? Check out these resources:
PIN THIS POST