If you want to get outside, opt to take a hike. You don't need a whole lot of fancy gear or knowledge to start hiking, but you'll immediately see the health benefits of getting outside and spending time on the trail. In this day hiking guide for beginners, we will dive deep into how to get into hiking.
As you grow and develop as a hiker, other activities open up to you, such as mountaineering, backpacking, even rock climbing. I've developed this ultimate guide to day hiking for beginners, so you can get out smarter and be prepared for the trail ahead. These hiking tips for beginners aim to help you make the most of your time on the trail.
How to Get into Hiking
Simply put, the best way to get started with hiking is to go for a hike! When you first start hiking, pick a short hike (between 2 and 5 miles) so you can get familair with what to expect, and how to follow a trail. A great way to get started with hiking is to go on a popular hike. Thay way if something goes awry, you'll be able to seek advice or help from fellow hikers. Here's a look at planning and executing your first hike.
Hiking Tips for Beginners to Plan Like a Pro
There are many resources available to you to start planning a hike. However, before we begin we want to look at where to start. With countless trails in the US alone, it's easy to get overwhelmed with the planning process. For beginner hikers, you want to start your search off right. Understand the where, what, and how of the trail you're going to tackle.
Factors to Consider When Planning Your First Hike
If it's your first time on the trail, start small. New activities tend to make people nervous, so don't be ashamed to even do a simple three-mile hike. Believe me, I've been on some three-milers that are rather difficult. Keep in mind, it takes the average hiker roughly 30 minutes to cover a mile. Add in a few breaks, and you can see how an eight-mile hike can easily take up the majority of your day. Although mileage plays a role, it's not the only thing to consider when planning a hike.
The elevation is another important factor to think about when planning your first hike. If you aren't used to elevation, but you're hiking in the Rocky Mountains of Colorado, you may want to take the starting elevation of your hike into consideration. Another important factor is the elevation gain. It takes the average hiker 30 minutes to cover 1,000 of vertical gain. Those 30 minutes are spent working quite hard, especially if the gain happens over a shorter distance. When researching trails, take a look at the elevation profile. An elevation profile tells you how steep a trail is over a certain distance. If you can't find one, us an app to trace out a trail to see what you're up against.
Next, and most importantly, are the predicted conditions for the day of your hike. Always check NOAA for the weather. You can type your area, and sometimes even trailhead, in the search bar and get pinpoint accurate weather. NOAA doesn't care about their ratings, so you don't need to worry about fanaticism in the forecast. Furthermore, they have hand hourly graphs on the bottom right side of the page that will tell you useful information such as storms, wind speed, and cloud cover. If you're heading out in winter to an avalanche-prone area, be sure to check your local avalanche report before hitting the snowy trail.
Putting it All Together
Ok, so you may be thinking 30 minutes, that's no big deal, I can handle that. However, if you're headed up an incline that gains 1,000 in a mile, that's roughly a 19% grade, quite significant when you think about it. If you equate that to skiing terms, you're pushing into expert terrain. I wouldn't recommend this kind of intensity for beginner hikers, but that doesn't mean you can't make it a goal for the future! Start with a beginner hike that is a bit more manageable and has an interesting feature to motivate you through the difficult sections.
However, if you are gaining 1,000 feet over five miles, that's much more reasonable. You'll still feel the uphill, but it won't be the butt-kicking suffer-fest. Keep in mind that it will take you around two and a half hours to make that distance, so it may be longer, but it won't be as physically demanding.
Resources for Finding Hiking Trails
Now that you understand how quickly you can move, the next step for how to get into hiking is to find that perfect hiking trail. There are many websites and resources for finding the perfect hike. My go-to hiking resource is Alltrails.com. It's free to set up an account, you can print maps, save trails, get recent reports, and explore. The paid version of the app offers a GPS feature. Another great resource is the Hiking Project. It's not quite as up-to-snuff as AllTrails, but it usually has what I need when AllTrails fails me.
For bigger hikes and mountains, I love Summit Post. Beta, or route information, varies greatly on the site, but it will usually help me get started in my search. I also rely heavily on blogs, trip reports, and Facebook Groups. However, I will do a little research before I go into a forum or group, so my question is specific. Facebook groups are great for asking about current conditions, road closures, and so on.
For GPS needs, I use the free TopoMaps+ app on my iPhone. I don't believe it's available on Andriod (yet), but Gaia is another great resource. You can purchase the full app and it's fantastic, or you can simply use the free version. Be sure to download the topo maps before heading to the trailhead. Simply trace the route (by looking at a map on AllTrails or similar website) and then download the section of the map where you drew your route.
Related: Awesome hiking destinations in the USA:
Getting to the Trailhead
The road to the trailhead is something a lot of folks forget to check on. Usually, you'll make that mistake only once. Don't forget to check if…
High Clearance or 4WD is required
Is the road to the trailhead open? This is especially important in winter.
Do you need any permits?
Are there any fees to park or enter the area?
If the road is closed, you can usually walk it, so be sure to account for that in your mileage and gain analysis.
Navigating the Trail
Trail navigation is a necessary skill for hiking. Even on local trails, I'll carry a GPS map with me – it's great practice. Your map will work even if you don't have service, as long as location services are on. In order to preserve your phone battery, keep location services off and your phone in airplane mode. If you need to check where you are, turn on location services and open your GPS app. You can, of course, use a GPS-specific device such as a DeLorme In Reach.
Always carry a map and compass as a backup. Understanding how to navigate using old-school methods is extremely important. As hikers, we tend to look at our feet a lot. Don't forget to stop and look up. Take a mental note of the landscape and any markers that could help you should you get lost. I'll even take a picture or video of important junctions and markers, so I know I can reference them on the return. Also, remember to look behind you too. Chances are, you'll have a much different view. Look around and ask yourself the following questions.
Are there any dominate land features I can use to navigate?
Where is the sun in relationship to me?
Is the trail marked with any trail markers or other indicators?
What Clothing to Wear on a Hike
Hiking clothing is a complex subject. Often it involves a layering system that you get to develop for your own comfort and well-being. In short, avoid cotton at all costs (unless you're in the desert during the summer).
As a beginner hiker, you don't need to be dressed head-to-toe in Patagonia and Arctyrex, but do pay attention to the clothes you are wearing. Try to avoid any cotton, even on your feet. Opt for athletic wear instead. Choose footwear that is comfortable and functional. You'll want support and comfort. Treat your feet! They are your greatest asset as a hiker.
For more in-depth information on hiking clothing, check out these posts:
What Food Should I Eat on a Hike?
Oh the fun part, SNACKS! If you know me, you know I love snacks. The great thing about hiking is your body is burning tons of fuel, especially on a tough hike, so snack away. Many people opt to buy fancy, endurance-specific snacks such as Honey Stinger, Cliff Bars, and the like. Although they are tasty treats, you don't need that to go hiking. Any snack high in sugar, salt and carbs will serve you well. My favorite hiking tip is to throw those healthy-eating elves off of your shoulder and opt for food that is going to give you the energy to make it happen. You're burning roughly 440 calories per hour on an intermediate hike, so treat yourself!

The Best Gear for Hiking
Hiking gear is part art, part science. Unfortunately, it's an overall expensive hobby, but like I said, you really don't need that much to get started.
As a beginner hiker, you really only need a water bottle, small backpack, and comfortable shoes. As you grow as a hiker, your gear needs will change and shift depending on what you like to do. But for starters, don't sweat it and use what you have on hand.
When John and I started hitting the trail, I wore steel-toed work boots I had on hand and John wore jeans. As we grew into climbing and mountaineering, we began to pick up specific clothing and gear just for hiking. Should you hike in jeans? Probably not, but you don't need to buy everything under the sun when you start out.
Beginner Hiking Packing List
A complete list of gear for the novice hiker. You've just started hiking or you hike occasionally, but you aren't traveling over technical terrain, avalanche territory, climbing mountains, or taking on grueling, long mile days.
When you're starting out, you really don't need much. Most of these things you probably have on hand. Here's what to bring on a day hike for beginners:
Sturdy, comfortable footwear with a little bit of traction
Athletic clothing that is synthetic or non-cotton
Water bottle or water bladder
Sunglasses, hat, sunscreen
Buff or neck gaiter (optional)
A first aid kit (you can use a few Band-Aids, antiseptic wipes, gauze, scissors, tweezers, superglue)
A light jacket or rain jacket (depending on where you are located)
A lighter
Snacks
Toilet kit (toilet paper, carry-out waste bag, small shovel, and sani-hands)
The above items make up a list referred to as the Ten Essentials (except an emergency shelter such as a space blanket or emergency bivvy – see advanced gear). These items should accompany you on any hike, regardless of skill level.
Intermediate Hiking Gear
You've been hiking for a while. You are starting to learn navigation, go on tougher trails, maybe climbing Class 2 14ers or smaller mountains that don't require the use of your hands. You can handle longer mile days (think 10-15 miles), but not so long that you need to refill water. Perhaps you're starting to get your feet wet (or cold!) with winter travel. Here are a few additional items to consider:
Hiking specific shoes, boots, or (if you are bold) sandals
A layering system of non-cotton clothing, down to your hands and feet
Snowshoes (optional)
Microspikes (optional). Kathoola is the gold standard in hiking traction, don't bother with anything else.
Gaitors (for either snow or rock)
A GPS unit or rescue beacon
A hiking-specific pack, around 20L – 30L that fits well and has a waist strap
Insulative sleeve for your water bottle (for winter hikers)
Hiking Poles (optional). These are real knee-savers. I recommend only purchasing poles that have lever locks (the twist locks wear out over time).
Advanced Hiking Gear
Now you're getting into Class 3 and 4 terrain. You can comfortably travel over 1,000 vertical feet in under a mile, you have a few summits under your belt. If you're located in an area without mountains, you can comfortably scramble rock and go long distances (over 15 miles in a day). You travel in winter and have avalanche safety knowledge under your belt. Additional items for the advanced hiker include:
Crampons
Ice Ax
Helmet
Fingerless gloves for scrambling
Mountaineering boots
Avalanche safety gear
Harness
Prusik loops
Pro such as snow pickets
Static short rope
Jumars/ascenders/ATC
Heavy-duty snow travel clothing such as a large puffy, mountaineering gloves, softshell pants, balaclava
Bivvy sack. I love the SOL Emergency Bivvy. It's compact, lightweight, and affordable. For $17 it's well worth the price of your life.
A mountaineering-specific pack, most likely in the 30-40L range
Water filter or stove for melting snow. The Sawyer Squeeze water filter is a great bang for your buck. It weighs next to nothing and is simple to use.
Rescue beacon. I love my ResQLink, but a DeLorme InReach does double duty with navigation and SOS.
How to Score Good Deals on Hiking Gear
I'll let you in on a little secret: I can count on one hand the number of times I've paid full price for a piece of gear in the last five years. My number one trick? Keep a list of the gear you want and need. Your gear list should have what you want and what priority it is to you. I've signed up for most of my favorite brand's mailing lists so I know when sales happen. I shop at stores that sell samples (what they give gear testers or display at trade shows) and used gear. A good friend of mine has eBay alerts she uses for her gear. You simply have to spend a little effort learning how to hunt for the bargains.
Day Hiking for Beginners: Understanding Leave No Trace
Now you're armed with how to plan a hike, what to expect, and what you need. But you're still not ready, there's one more highly-important line item. Respect your environment. Leave it a better place for others to enjoy.
Your mom does not live in the woods and pick up after you. If you have a pet, please dispose of their waste off of the trail, dig a hole and bury it, just like you should with yours, don't leave poop bags for the non-existent poop fairy to pick up. Stay on designated trails and tread lightly in sensitive environments. Don't vandalize trees and rocks, and don't leave painted rocks along the trail unless you want the rocks thrown at you.
A lot of long-time adventurers and hikers are angry at the influx of people in outdoor spaces. The reason is not that we are snot-nosed elitists who want the place for ourselves, the reason is we've seen an influx of waste, trash, vandalism and disrespect for the environment. Know before you go and educate yourself on Leave No Trace Best Practices. As a beginner hiker, these things shouldn't gross you out anymore. It's a part of life for all beings, make light of it if you can. Every good outdoorsy person enjoys a good poop story. If you respect the wilderness, fellow wilderness lovers will respect you.
Training to be a Better Hiker
You've been on a few hikes and you realize that although you may "just be walking" it's still a tough sport. Or perhaps you're a seasoned vet who's training up for a big trail or peak. First off, hats off to you for loving something enough to train for it. Now you're getting into the big league. Here are a few tips to train up and get strong for tough hikes.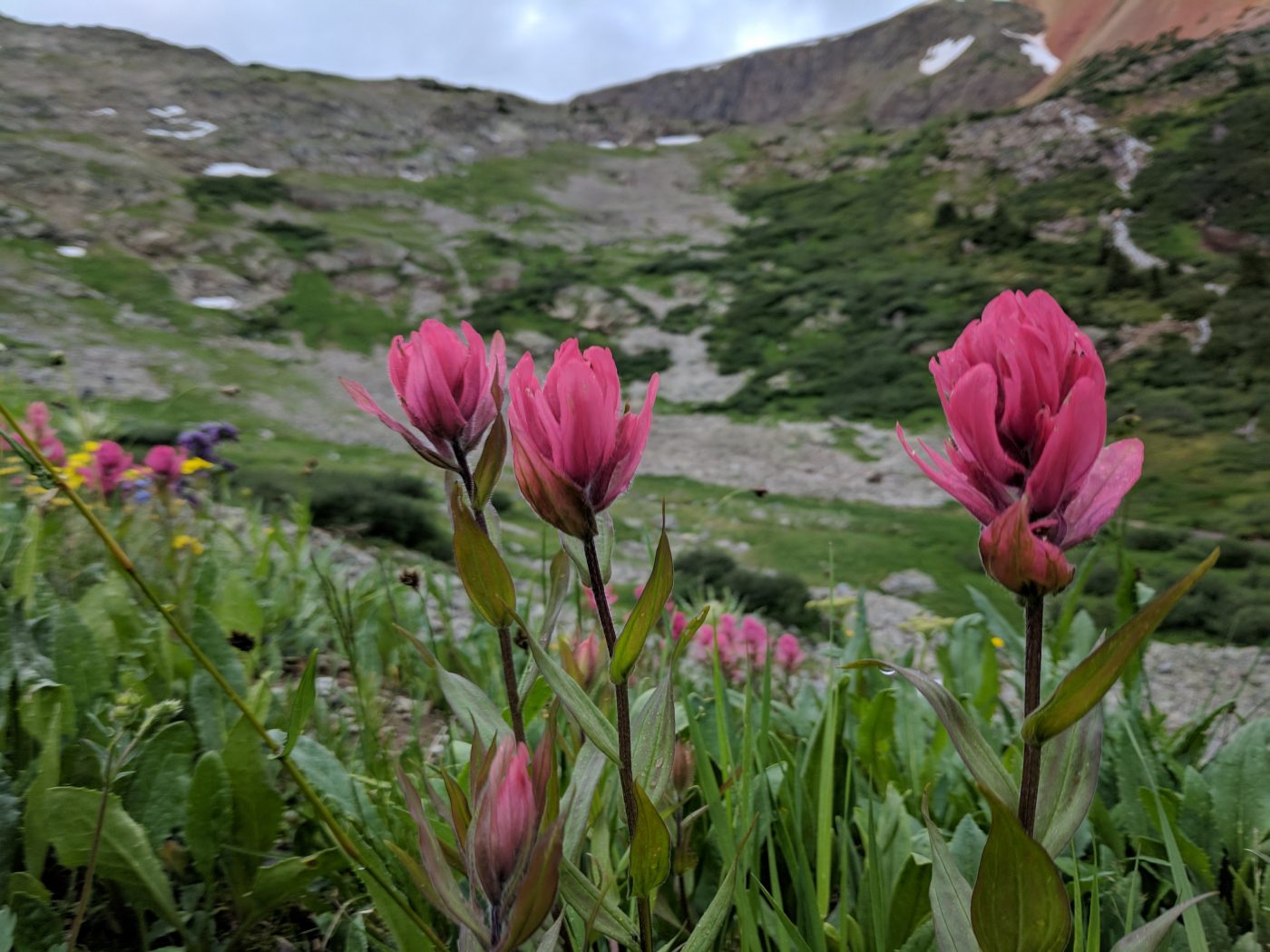 Physical Training
This is obvious, but you'll need to get in good shape to do tougher routes and trails. Personally, I hate the gym, it bores the hell out of me. But, as a mountaineer, I don't have much of a choice. Mountaineers need to be strong all-around, just like hikers. Choose a high intensity and a low-intensity cardio workout. I choose to put my pack on and walk as fast as I can on a treadmill with the uphill cranked as high as it goes. Add weight to the pack to increase difficulty. I'll keep my hamstrings and glutes in shape for the downhill by doing squats, lunges, and even downhill walking. You can bike, swim, or row. Choose a workout that focuses on well-rounded leg strength as well as cardio.
For strength, I rock climb at a gym or boulder at home. If routine exercise is more your thing, check out some VIITs workouts. These are aimed to get your heart rate up and use your own bodies weight to strengthen up. This means you don't need any special gear, just a place where you can work out.
Mental Training
Many people can be strong, but if you don't have mental prowess, you aren't going to make it very far. Why? Hiking can be a very discouraging activity. I remember I was on a trail with Squirrel. Our spirits were soaring because we thought we were on mile six of a 15-mile day after only a few hours. Wow! We're killing it! We thought. Then, we hit an obvious junction and realized we were only four miles in. That killed our mental strength. The rest of the day was an utter struggle.
Some days on the mountain, it's simply tough, no matter how you cut it. There are a couple of things I do to keep my mind in check. First, I let it run at full speed. When I'm hauling on a tough section I let my mind go wild for several, long moments. After my mental vomit session, I settle into a rhythm. I focus on my breathing. Sometimes I'll even count to myself, usually only to four, but I'll keep on counting and counting until I've made it through.
Prior to hiking, I'll prep my mind by telling myself that hiking is the activity for the day. That's it. Nothing else matters. I will be out all day and I need not worry about the stresses that await me back at the trailhead. This helps me settle into the rhythm of my surroundings and not stress about later commitments.
Beginner Hiking in Winter
Winter. It's a beast. Unless you live in the desert. In which case, I'm very jealous! Winter in the mountains or in cold spaces can be utterly demoralizing. It's cold. The ground moves and sinks. It's windy. And you're carrying a lot more stuff. Every winter I go through an adjustment period where I re-work my mentality, tone down my mileage, and settle in for the season of snow. Often times, I bring my adventure mutt.
Keep your expectations low and take the intensity down a notch. You can still get out and enjoy yourself. Plus, winter summits feel so much more earned than in the summer. Or, go play in the desert. It's a wonderful time of year to explore slot canyons, rock formations, and other desert beauties. If you do head out on a snowy trail, keep your trail manners adjusted for winter.
To learn more about winter hiking, check out these posts:
Hiking with a Dog
Get out and enjoy the outdoors with your four-legged friend. Be aware of rough terrain that may injure their paws. Be sure to pack extra water for your pet, and a bowl so they can lap it up. I'll even bring my pup a snack or two to enjoy. Always clean up after your dog and obey leash laws to the best of your ability. Sometimes, it's dangerous to have a dog on a leash, so don't endanger yourself if you are in rocky terrain.
Dogs generally enjoy hiking, but be aware if they are tired and need a break. Always be prepared to turn around if your pup just isn't feeling it. If your dog is a beginner hiker, be sure to train up your pup just as you did, start small and work towards bigger hiking goals.
For more dog-friendly hiking tips see these posts:
What to Expect on an Overseas Hike
Taking your hiking game overseas is an amazing way to experience another country, from the stunning mountains of Chile all the way to the Khumbu regions of Nepal, there are countless hiking destinations worldwide. I've gone on hikes and treks in over 15 different countries on four continents. First off, research where you plan to hike (I've got a few cool resource below, nudge, nudge). Look into what type of terrain you are hiking on and what kind of amenities exist for hikers. Some places, such as Asia, hiking tends to be a bit more controlled and not as "rugged" as a trail in say, the American Southwest. For example, I hiked a mountain in Sri Lanka, where the entire way to the top was paved and littered with vendors slanging snack (yum!). Other hikes, such as European trails, may offer amazing accommodation along the way complete with three-course meals in huts.
It's always worth it to check out nearby hikes in an area you may be traveling to. Remember, it doesn't need to be a major commitment, sometimes a few hours on a beach trail is all you need to fulfill your hiking itch!
Check out these fantastic international destinations with incredible hikes:
Hiking with a Child
Now, I'll preface this by saying I don't have kids. However, hiking with your children can be a fantastic experience or a complete disaster. It's a bit of a grab bag, but that doesn't mean you should stop doing the things you love because you have children. Get them outside and take them for a hike. It requires a bit of extra effort, but when I look back on my childhood memories, I remember the times I spent out on an adventure more than I do playing video games.
Hiking Solo
As a female, I'm a huge proponent of solo hiking. Everyone should try it, at least once. If you're uncomfortable with the concept, start somewhere that has a little more foot traffic. Or if it's the people who make you nervous, go somewhere more remote. Either way, nothing compares to some true trail solitude. Just be sure to tell someone where you are going and when you plan on being back. Be sure to include information that would be helpful for search and rescue, just in case.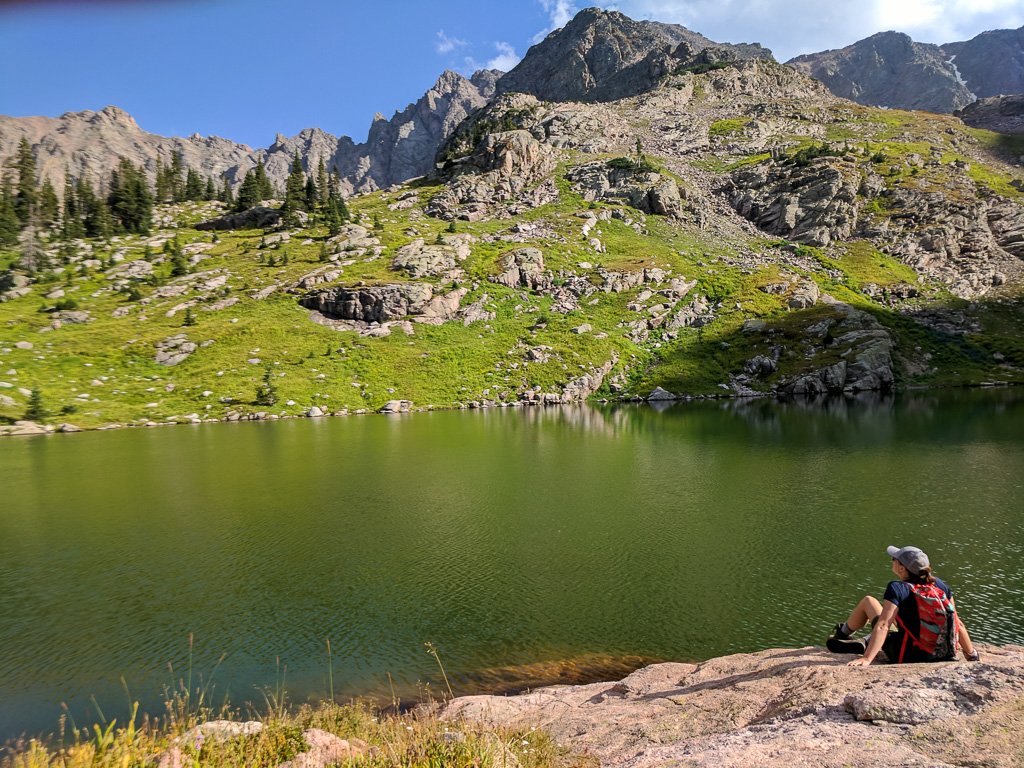 How to Find Hiking Buddies
Fun fact: I met most of my adventure buddies over the internet. Making friends is tough the older you get, but you can find people with shared interests using social media. There are many things I truly hate about social media, but I have its craziness to thank for some of the most important people in my life (you know who you are!). My number one tip? Be human. Interact with others, comment on people's accomplishments, and ask if they would like to meet for an easy hike, or even a drink before committing to a full-blown epic with a total stranger.
Additional Beginner Hiking Tips
There are plenty of opportunities for day hiking for beginners. Remember, it's not a race, hiking should be an enjoyable sport. There is a phrase in the thru-hiking world called Hike Your Own Hike. Don't concern yourself with what everyone else is doing. Stop paying attention to impossible Strava records and just get out there and have fun.
The more you get outside the more experience and knowledge you'll have. Once you have a few hikes under your belt, try something a bit more difficult if you feel up for it. Just don't let the internet, social media, or any other outside influences ruin your time outside.
Hiking opens so many doors in your life. Through taking a walk in the woods, you can experience so many things, meet so many people, and come face to face with your own strength. Now that your armed with a little hiking know-how, get out there and hit the trail!