It's tough to shop for an adventurer. When it comes to gear we can be pretty particular. Those unfamiliar with the scene often feel intimidated with all the options and the steep price tags. Furthermore, we typically seek out experiences, not things.
Adventurers are a particular breed that can seem difficult to shop for once the holidays roll around. However, the reality is we are actually quite easy to please. In fact, many of us would rather prefer the company of those we love to any material thing. So here's an adventurer's gift guide to spark some inspiration for the adventure lover close to your heart.
Plan an Experience
I'm an explorer, I'm an adventurer, and I live for the outdoors. No material thing wrapped in pretty paper can replace the joy and happiness I feel when I'm out experiencing the world. If say, my dad told me that instead of a gift he had picked a trail he wanted to snowshoe with me it would be more meaningful than a flashy expensive new piece of badass gear. An adventurer's gift guide starts with adventure!
It doesn't have to be the most extreme, harshest trail. It's the gesture that counts and it's especially meaningful if it comes from someone who may not be super adventurous. It shows you care about that person's interests and you would like to give it a try. I guarantee it'll be an experience both of you soon won't forget.
Need help planning? Don't know where to start? Google around and find an activity that you would both enjoy doing. I personally like
Alltrails.com
for inspiration on hiking. You can filter results by difficulty, features, distance, or things like being dog friendly. It's free to sign up and you don not get spammed. You can also try the
mountainproject.com
for rock climbing or
mtbproject.com
for biking. Set a date, make a plan, and say you'll pack a picnic lunch! I promise it will be the gift they are most excited about!
A Park Pass or Membership to an Outdoor Club
Give a gift that keeps on giving! Buy an annual parks pass to your local state or national parks. Parks passes are great gift ideas! You can use this website  to see a list of all the state parks in your area. Simply Google around and find a pass. For example, to purchase a state park pass for Colorado you can click here. Be sure to understand the details specific to your state.
The National Parks Pass can be found here. It's good in any national park in the United States where fees are charged. You can read more about it on their website. Veterans, seniors and disabled get special pricing, so be sure to select the right pass and read the details. Also, beware if your adventure lover frequently goes on outing with a 4-legged friend, a national parks pass might not be the best choice – dogs are typically not allowed off of the pavement in these areas. A state parks pass might be a better option.
Another great option is a membership to a local outdoors club. This is an awesome gift! Many of the mountain and outdoor recreation clubs across the country offer free trips and classes to their members. Some require a small fee, but this is reduced if you are a member. Courses not only allow you to gain competency and knowledge in the outdoors, but also allows you to meet new people who are into the same things as you. Being a member of the outdoor tribe is amazing. Other perks include gear discounts, discounts on long distance trips out of state, volunteer opportunities, and much more.
Donate to an Outdoor Cause
This year, instead of buying gifts, offer to donate on behalf of your pals to their favorite outdoor cause. Us outdoorsy folks care about protecting our wild spaces and showing the next generation of young explorers what this beautiful world has to offer outside the city. Ask your friend what it is they care about and find an outdoor charity that is doing good work for their cause. Some ideas include:
Local avalanche centers (mostly a volunteer-based thing in the US)
Local trail cleanup organizations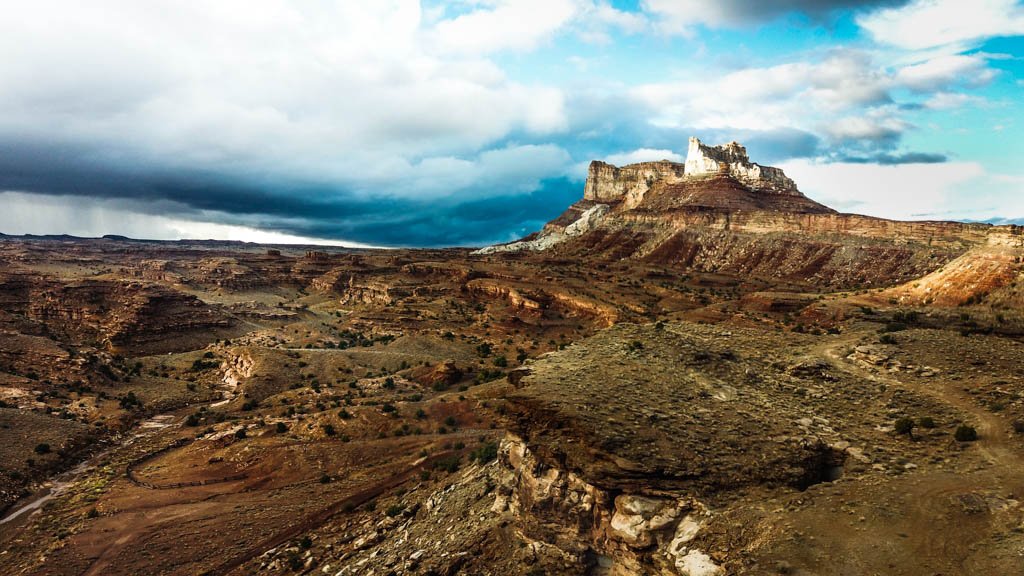 For the Outdoor Foodie – A Food Dehydrator
Squirrel gave me a food dehydrator for Christmas a couple of years ago. For someone who loves to cook and wants healthy snacks on the go, this was a game changer. A food dehydrator changed my entire culinary experience out in the wild. I now have hearty, homemade dinners while backpacking. My fruit rolls ups and homemade jerky are a huge hit on the trail. I've even made dog treats!
Not that confident in your ability to cook? Fear not, using a food dehydrator is super simple! All you do set the food on the racks and crank the heat. I would highly recommend picking up some tray liners for things like fruit roll ups or smaller items such as beans and herbs.
I love what I have, but you can definitely get away with something smaller. The important thing is it has temperature settings and a timer to automatically turn it off. You don't want to wake up in the middle of the night to shut the thing off!
A great book for beginning food dehydration is The Dehydrator Bible by Jennifer MacKenzie. I would highly recommend picking up a copy for dehydrating basics and some awesome recipe ideas!
Look for some of my favorite recipes for the back country in a future post!
Stocking Stuffer Ideas
The last bit of my adventurer's gift guide is for smaller items and stocking stuffer ideas. These gifts are all under $25 and any adventurer would get endless use out of them.
Buff
I don't leave home for an adventure without my Buff. I bragged about these bad boys in my Beginning Backpacking Gear Guide. Buffs are just infinitely useful. You can stuff a puffy jacket in a Buff and voila! A super plush backcountry pillow. You can use it to hide that hair after 5 days without a shower. It's a baklava, a headband, a scarf, and much more. They don't smell. Buffs also provide UV protection and are surprisingly warm. They come in an endless number of styles and options.
Socks
Yeah, you read that right, socks. As a lover of the outdoors I'm a lover of my feet and take care of them first. Smartwool makes the premier sock for the outdoors. A Colorado-based company, these guys take fancy footwear to a whole new level. My personal favorite is the
Trekking Heavy Crew Socks
(ya I wear men's socks, I don't really see the difference). The cushion lasts forever and it makes me feel like I'm walking on a cloud day in and day out. There are countless other options for foot protection on their website. Filter by activity or style for whatever would best suit the adventurer in your life.
Emergency Bivvy
 Sol makes a brilliant little
emergency bivvy.
This is a $16 life saver that is a must for any backcountry enthusiast. I take this whenever I go out into wild. If something terrible were to happen shock is a serious concern. Even in warm temperatures shock can cause a loss of body temperature, making the person feel extremely cold. This bad boy is designed to keep precious body warmth in the event of an emergency. It's lightweight and packs small. A staple in my pack year round.
Book on Tape
We adventurers spend a lot of time in our go-wagons (read: we drive too much). Snag a story for the road with these 22 adventure reads. Buy a gift card to Audible so we can listen on the go or give it the good-old-fashioned paper way and keep us cozy in our tents with a good story.
Musher's Secret
For the adventurer with a 4-legged friend. Musher's Secret is the ultimate in paw wax. When properly applied this stuff does wonders in all sorts of terrain. Most dog owners find this to be the superior salve for dog paws. Just like people, dogs need some TLC for their feet in the wild as well. This also does an excellent job at protecting feet at home as well. Ever seen a dog limp around in the winter from the salt and ice on the pavement? Apply some Mushers Secret to protect your dog's feet from what is essentially salt and freeze burn. Nina appreciates this stuff all year long. This is the preferred product for sled dogs as well!
Well, this concludes my adventurer's gift guide. Hopefully, you have some stellar inspiration for the adventure lover in your life, or maybe even yourself!
Want more gift inspo? These gear guides have you covered: